Have you ever wanted to go to Las Vegas?  The City of Lights!  Sin City!  Plan your vacation now because you can take a trip for two to Las Vegas!
Plan your trip now and test your luck playing poker and gambling!  Go to casinos during the day and night and spend hours playing tons of slot machines too.  Try different games like Texas Hold 'Em, Black Jack, Roulette, Craps and more!  Hone your card game skills and try to win the jackpot and money wherever you can!  There are huge jackpots you could win, and smaller amounts you can also win playing card games or the slot machines!  Try all of them!
Or relax during the day at the pools with your favorite drinks and food brought right out to you!  Or spend time at the day clubs dancing to music by the pools and having a ton of fun!  Then spend your evenings at clubs, bars or fun parties dancing some more!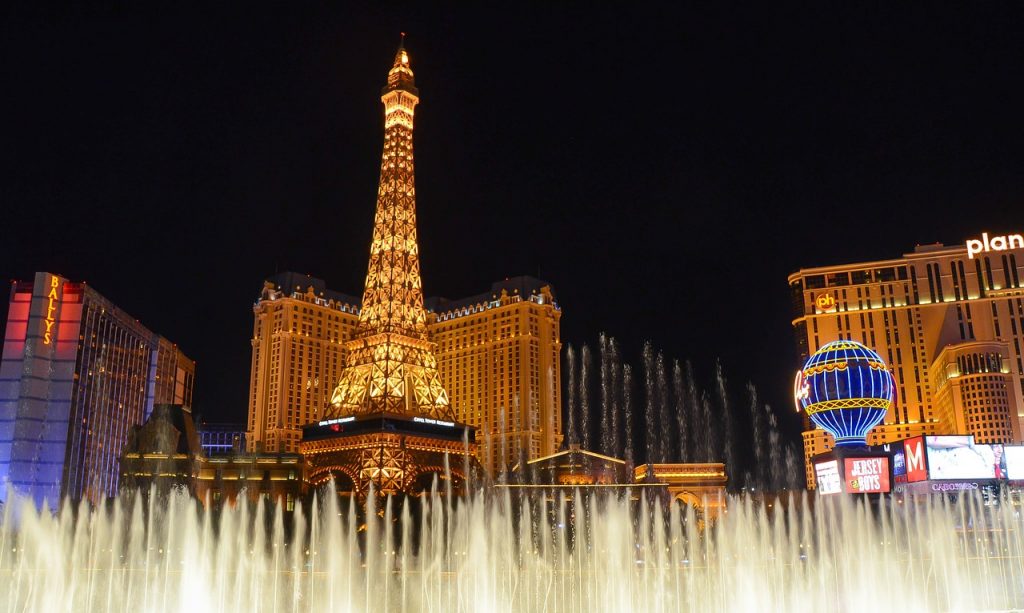 And don't forget to see a show or two while you're there!  You can see amazing music concerts, comedy shows, magic shows and more.  And don't miss the incredible Cirque du Soleil with breathtaking acrobatics.
Stay at an amazing hotel like Caesar's Palace, the Bellagio, the Mirage, the Paris hotel and so many more!  Go shopping at the fancy stores at the Forum Shops at Caesar's Palace or in the Miracle Mile shopping center in Planet Hollywood.  
There are so many things to do in Las Vegas, the opportunities are endless!  Parties, shopping, great food and buffets, and so much money you could win playing poker and slot machines!  Don't miss this amazing chance to take a vacation to Las Vegas, Nevada!  You might just win the jack pot and have the time of your life!