Are you a baseball fan?  Do you love going to baseball games and cheering on your favorite team?  And let's not forget that delicious baseball stadium food like garlic fries and hot dogs.  Do you watch every game on television and then catch the highlights on ESPN afterwards?  And do you follow the spring training and get excited every year for spring because baseball returns?  Do you wear your favorite team's hat and matching t-shirt?  What if you won free tickets to see your team play?  Well now you can!
Imagine cheering on your favorite team at their home field!  Getting amazing seats to see the players you love and watching them win the game.  Who's your favorite team?  Is it the Houston Astros, Cleveland Indians, Chicago Cubs or maybe the Kansas City Royals?  Or maybe it's the Los Angeles Dodgers on their hot streak!  Whoever your favorite team is, you could see them play at their stadium!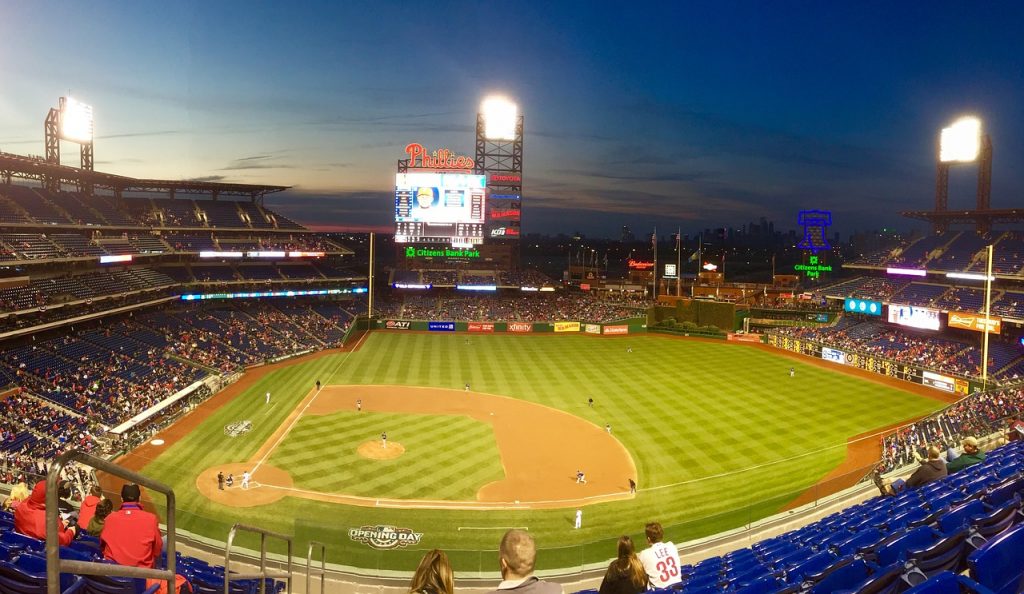 Furthermore, even more exciting than watching your team play is doing so while wearing a professional jersey!  Not only could you win tickets to the game, but you could also win two professional MLB jerseys of your favorite team!  And if you have a favorite player, get that jersey with their name on the back!
Sit in amazing seats to see your favorite team play while wearing your favorite player's jersey.  Watch players hit home runs, bases stolen and amazing outfield catches.  Sing "Take me out to the ball game" during the 7th inning stretch.  And eat some of the best baseball game food there is — the garlic fries, hot dogs, churros and peanuts.
So, enter now and you could be at an MLB game of your choice!